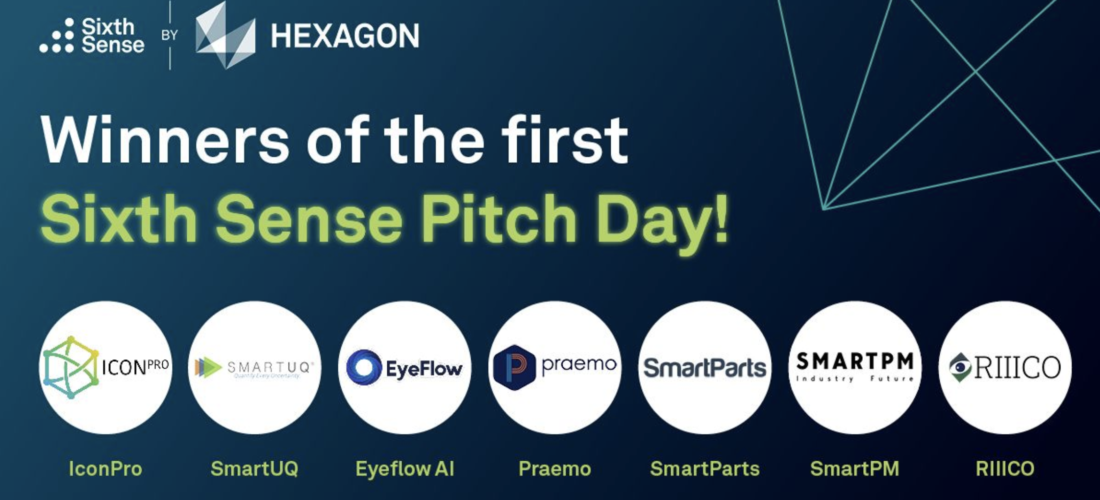 PrintParts is excited to announce our acceptance in the first cohort for Hexagon Manufacturing Intelligence's Sixth Sense Program to scale the SmartParts Solution. The Sixth Sense program by Hexagon is an open innovation ecosystem bringing together ambitious, scaling start-ups and world-class companies to accelerate progress and solve real world problems with transformative solutions.
Last week Hexagon hosted their first Sixth Sense pitch day, where 13 start-ups selected from over 100 applicants were invited to present their solutions. Cody Burke, our COO & Co-Founder, presented the SmartParts authentication and traceability solution, securing a spot into the first cohort participating in the program.
Our goal for participating in the program is to:
Enhance our SmartParts solution by leveraging Hexagon's deep expertise in advanced technologies and intelligent manufacturing that include scanning, quality management, and automation.
Showcase our embedded, end-to-end authentication and traceability technology to Hexagon's word class customer base.
Receive invaluable advice and guidance from the Hexagon team and the Sixth Sense program mentors.
We fully support Hexagon's vision of using innovation to solve humanity's biggest challenges, and can't wait to get started.