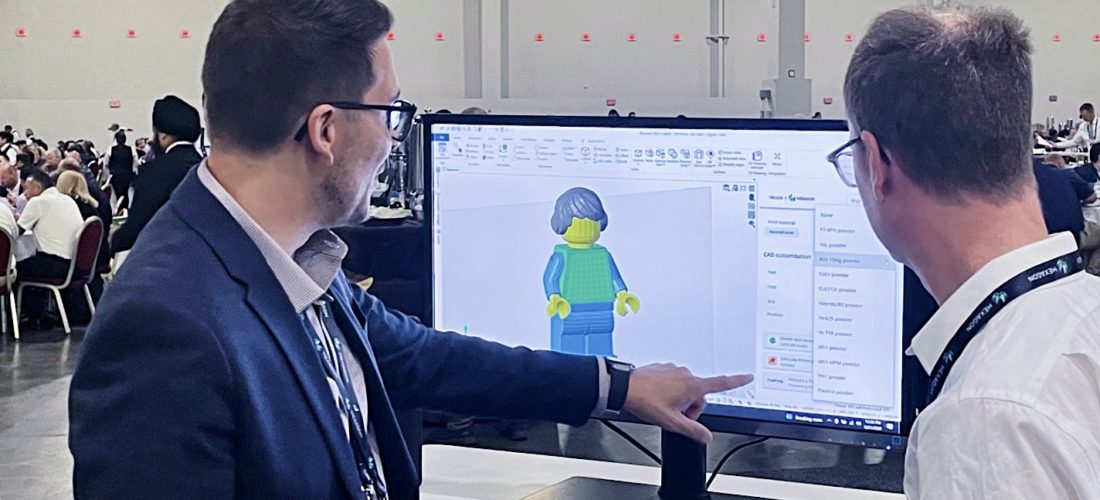 PrintParts Inc., a New York City-based additive manufacturing technology company, is partnering with Hexagon to support the launch of Nexus, an open platform for smart manufacturing collaboration and innovation.
Hexagon is a global leader in digital reality solutions, combining sensor, software and autonomous technologies.
PrintParts is providing customized 3D printing services for users of the Nexus Collaboration Experience, an interactive experience at HxGN LIVE Global 2022, Hexagon's digital relative solutions conference.
Attendees who engage with the new Nexus product at the event will receive a customized 3D printed part that features SmartParts authentication and traceability technology. SmartParts technology secures supply chains with embedded traceability.
Recently, SmartParts was selected as the winner of Hexagon's Sixth Sense Startup Challenge.
Taking place from June 20th – 23rd in Las Vegas, Nevada, the HxGN LIVE Global Event invites attendees to engage with the latest technology driving an autonomous future forward. The global conference will provide hands-on access to the latest sensor, software, and autonomous technologies across industrial, manufacturing, infrastructure, public sector, and mobility applications.
About PrintParts Inc.
PrintParts Inc. offers advanced additive manufacturing technology solutions, including the SmartParts authentication and traceability platform. The company's manufacturing services include prototyping and production of industrial-grade parts for end-use applications using a wide range of additive technologies and materials. For more information, visit www.printparts.com
Press Contact:
Aundera Schroder
Email: aundera@printparts.com