 A PRINTPARTS TECHNOLOGY
A platform to manage, authenticate, and track additive materials and parts
Complete the Digital Thread by embedding a unique signature within materials and parts to make them scannable, traceable, and cloud-connected.
An Industry-Wide Solution To Support An Ecosystem Of Partners
Anti-Counterfeiting
Visualize & Monitor Materials
Machine-Level Validation
Dynamic Material Profiles
Lot & Batch Traceability
Supplier Identification
Material Source-of-Origin
ESG, Sustainability, & Recycling
Scan Parts Like Barcode
End-to-End Traceability
Embedded & Covert Markings
Multi-Factor Security
Protect the integrity of additive supply chains with digital solutions to authenticate materials & parts throughout their lifecycle
POWERED BY AWARD WINNING TECHNOLOGY
An integrated solution combining materials, hardware, and software to connect manufacturing data to additive materials and parts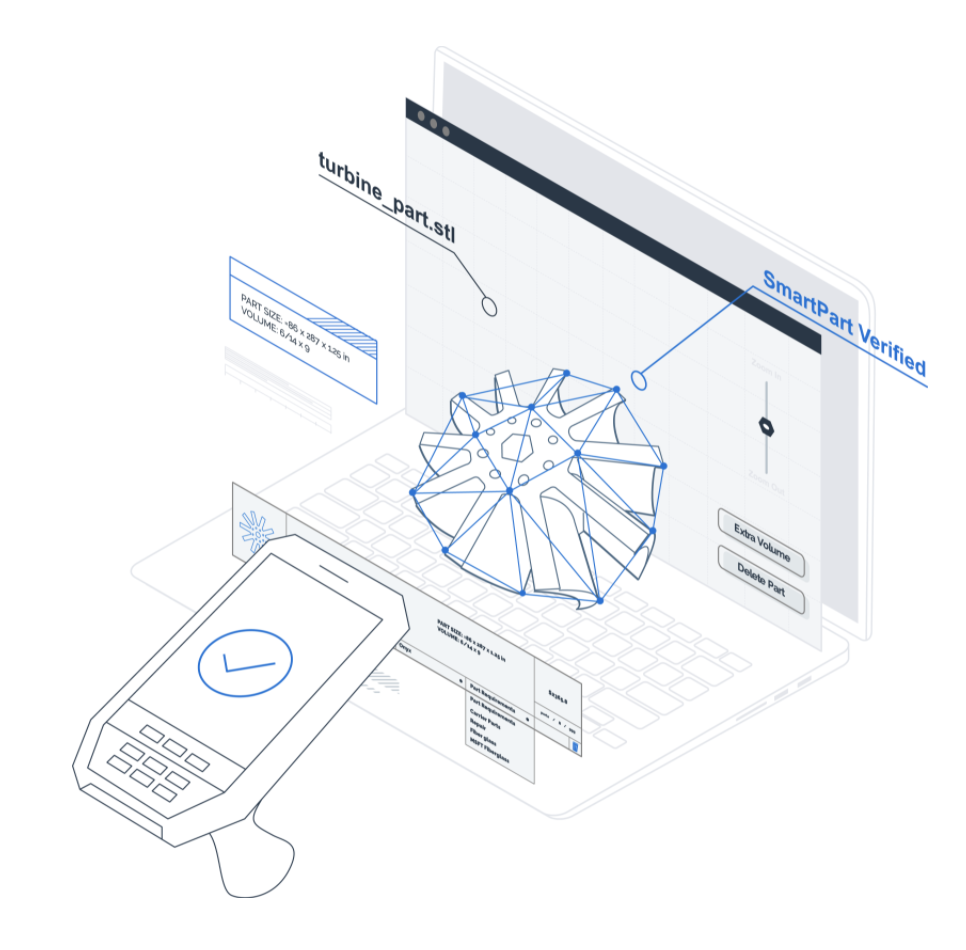 Programmable Intelligent Material taggants with unique optical IDs are embedded within additive materials or added to parts in post-processing.
Our scanners detect the particles and identify the unique ID in the additive material or printed part. Scans can be made throughout the part's lifetime to authenticate and retrieve historical data.
Digital manufacturing data linked to the unique ID is stored in the SmartParts cloud platform and managed via a lightweight browser based front-end or existing MES/ERP system integrations.
Latest News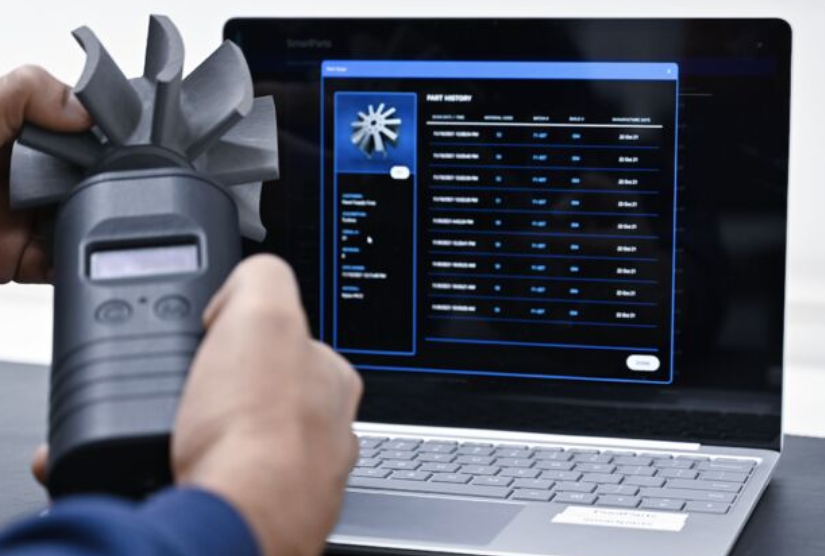 Posted by Aundera Schroder
On January 26, 2022
The new beta program will provide participants with early access to SmartParts, an integrated solution that consists of Intelligent Materials, scanning...
Read More